LEXUS ES 350 2008 SILVER,
VIN:

JTHBJ46G682193237 - Auto history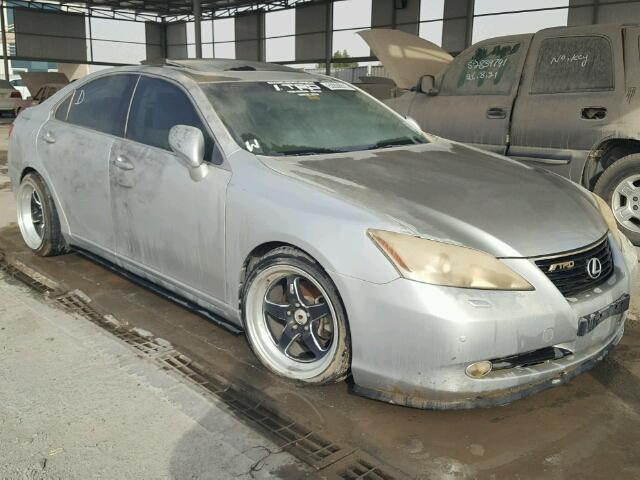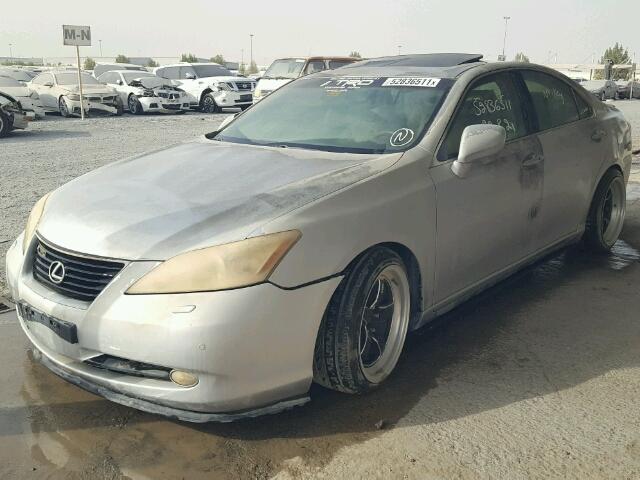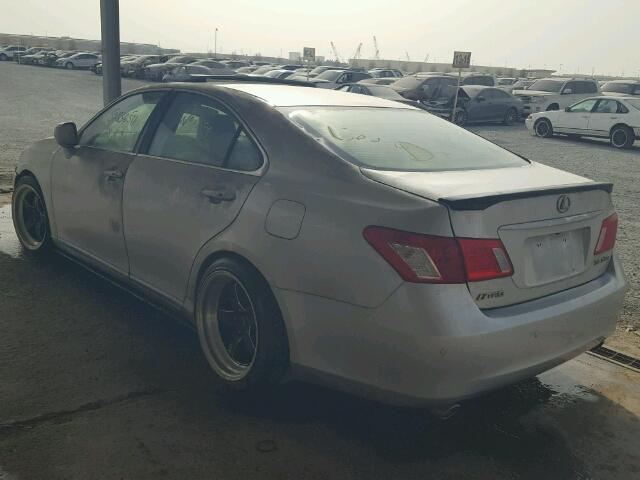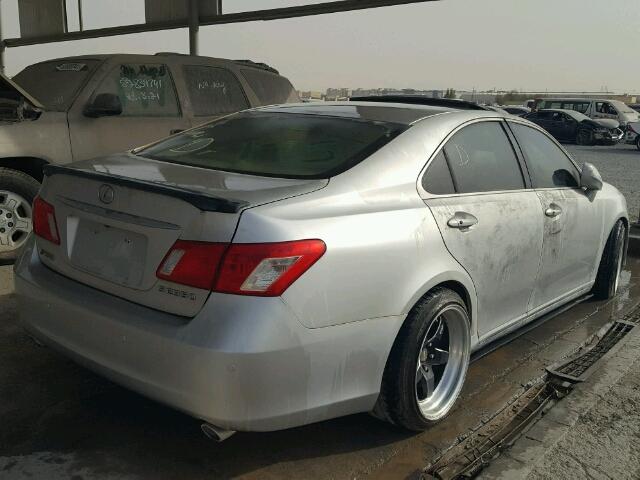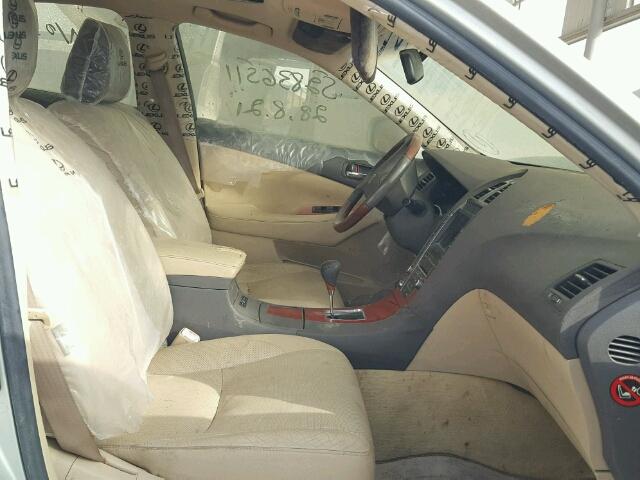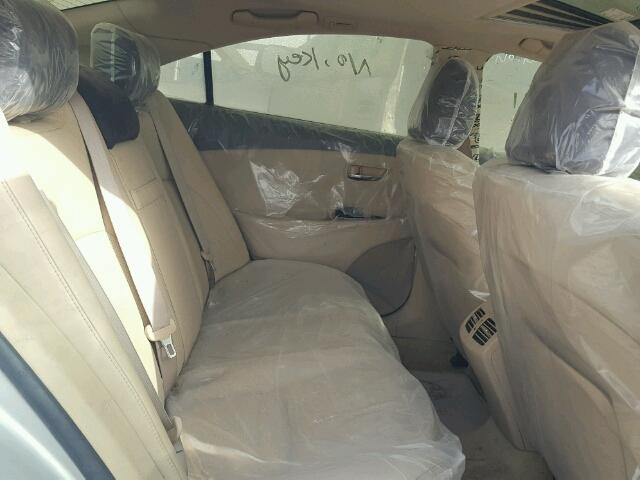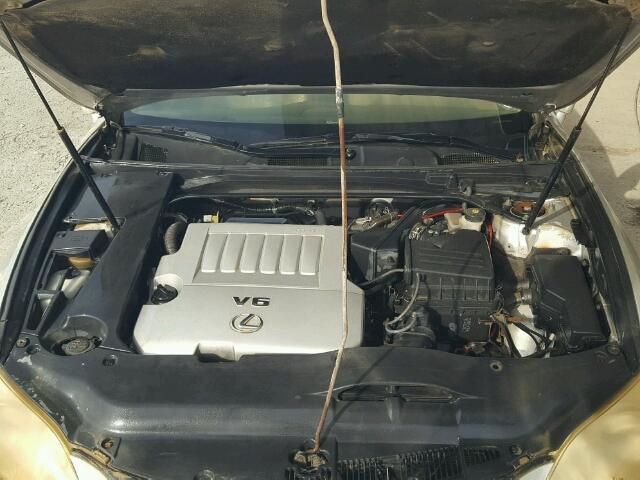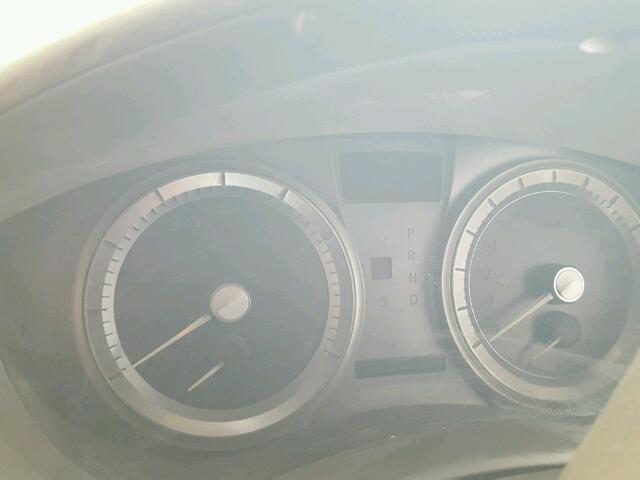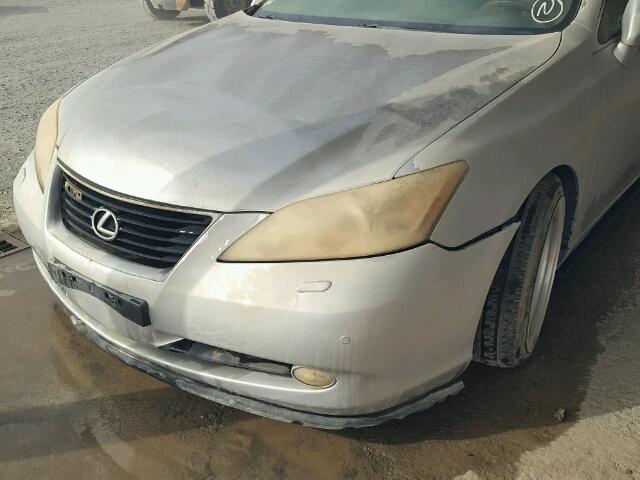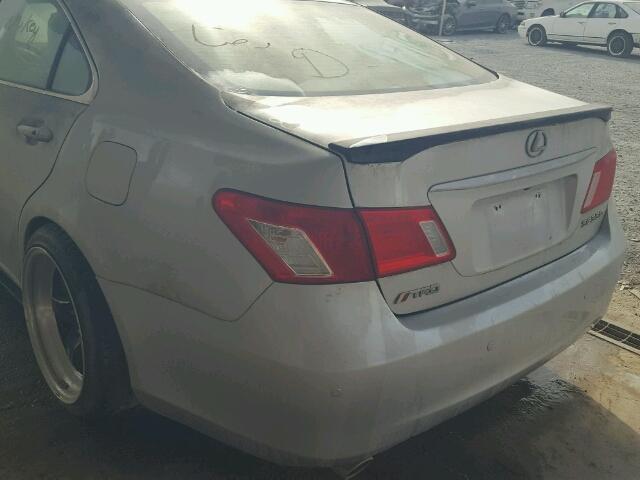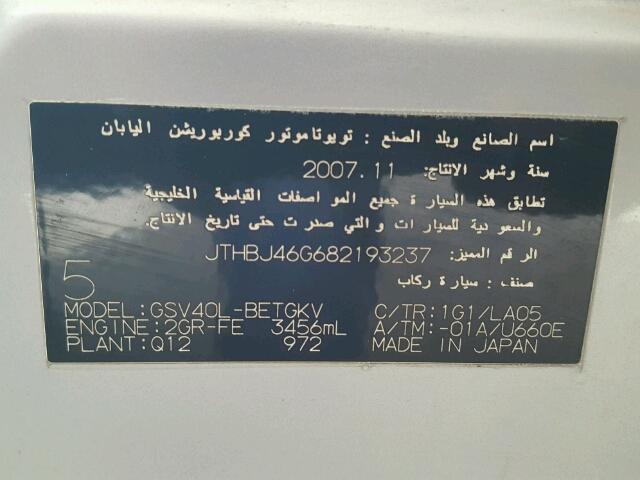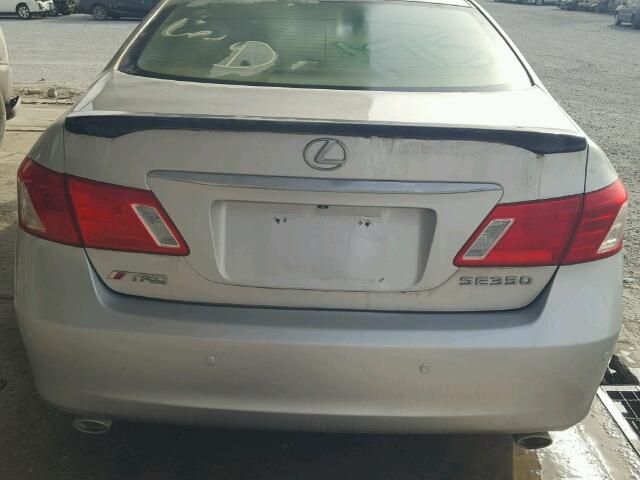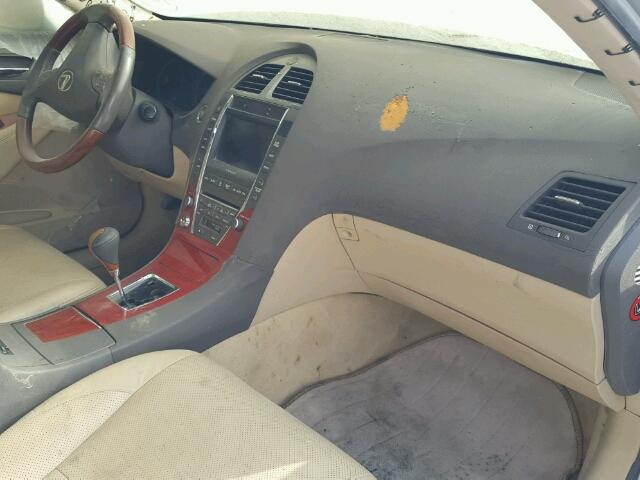 Location
USED VEHICLE AUCTION - DUBAI
SaleDoc
UE - USED VEHICLE
Damage
PREVIOUS REPAIR , MECHANICAL
Auction Sale statistic
LEXUS ES GSV40L 2008
For the period From : 2022-10 To: 2023-09
COPART UAE: 4 Lots
Total: 4
AVG Price
LEXUS ES GSV40L 2008
| Мonth | COPART UAE | Count COPART UAE |
| --- | --- | --- |
| September | $0 | 0 |
| August | $0 | 0 |
| July | $0 | 0 |
| June | $0 | 0 |
| May | $7500 | 1 |
| April | $8000 | 1 |
| March | $0 | 0 |
| February | $0 | 0 |
| January | $10250 | 1 |
| December | $9000 | 1 |
| November | $0 | 0 |
| October | $0 | 0 |
No similar cars were found at the auction.
No similar cars were found at the auction.
About Lot
LEXUS ES 2008 VIN: JTHBJ46G682193237 bid history at COPART UAE
Discover the past of your dream vehicle with stat.vin! Our wide platform lets you efficiently check the VIN JTHBJ46G682193237 and access exact data about the AUTOMOBILE, LEXUS, and ES from the 2008. With our VIN number search, you may see the LEXUS ES 2008 SILVER that you've been looking for.
Track the bidding past of your selected 2008 LEXUS ES with VIN number JTHBJ46G682193237 at auctions like IAAI and Copart. Our easy-to-use website makes it simple to discover 2008 LEXUS ES for sale, and to review the auction location and sale level of your chosen motorcar at COPART ARE.
Remain informed about the future facts, including lot number, direct and secondary harm, and even the vendor's name and place, all in one convenient location. Get a full picture of your probable purchase with stat.vin, and make the finest decision for you with our VIN check, COPART ARE identification, and more.
Is there data about all automobiles sold at auto insurance auctions?
At hideautovin.com, we understand the importance of a clean vehicle history when buying a vehicle from Copart or IAAI auctions. That's why we suggest a VIN cleaner service that allows you to release any undesirable history from your automobile's past.
One of the major benefits of hideautovin.com is the capability to clean and clear any unwanted history associated with a car's VIN. This service, so called VIN cleaner, enables you to delete any prior documents and empty auto past that may be associated with the automobile. This can have prior accidents, request forms, and even repairs.
At hideautovin.com, we flatter ourselves on providing swift and efficient service. Our team of specialists can release any unwanted history from your car's past quickly and easily, so you may appreciate your new vehicle without any undesirable luggage.
In conclusion, our VIN cleaner service at hideautovin.com is the immaculate key for those who have purchased a motorcar at IAAI or Copart auctions and desire to start with a pure slate. Our assistance may help improve the matter of your auto, protect your privacy, and give you maximum calmness. Order your VIN cleaner service right now and enjoy the usefulness of a clean car past.